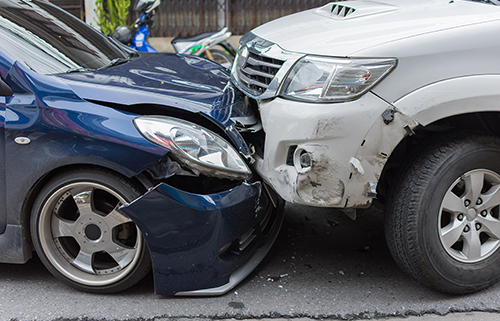 The Omaha Police Department announced that due to Covid-19 concerns it is temporarily suspending responses to non-injury "moveable" property damage automobile collisions as of 10:00 a.m., Tuesday, March 24, 2020.   This means the OPD will continue to respond to collisions if any motorist suffers injuries or a vehicle is not drivable.  It is therefore important that if you or your passengers are injured in a collision or your vehicle is not drivable that you call 911 and request officer assistance.
If you are involved in a moveable property damage only collision (without injury) it is important that you exchange information with the other driver (license plate numbers, auto insurance cards, & driver's license) and get the names and contact information of any witnesses. It is also helpful to take photographs from several sides of all vehicles involved in the collision before they are moved. As always, try to remain calm.
Inserra/Kelley/Sewell is here to help you in your time of need. We understand that a serious personal injury to you or a family member can cause long-term physical, emotional, and financial harm.  If you are injured because of a distracted or careless driver and retain our law firm, we will do our best to accomplish the following:
Help You Heal;
Explain Auto Insurance Coverages (several may apply);
Handle the Insurance Claims Process;
Gather All Related Medical Record & Bills;
Identify All Possible Defendants and Insurance Carriers;
Investigate Facts That Establish Liability;
Analyze Which Laws Apply to Your Case;
Evaluate Your Claim for Compensation;
Guide You Through the Process to Obtain a Fair Resolution.
We can provide free consultations, so if you have any questions about your needs for competent legal representation, feel call the Team at Inserra/Kelley/Sewell, Injury Attorneys.
https://inserra.com/wp-content/uploads/2020/03/Auto-collision-photo.jpg
333
500
Mikala Harden
https://inserra.com/wp-content/uploads/2018/07/inserra-kelley-sewell-omaha-attorneys-logo-2-ssl.png
Mikala Harden
2020-03-25 15:11:40
2020-06-23 07:47:14
Omaha Police Department – Unable to Respond to Non-Injury Vehicle Collisions – What to Do!