Breast Implants & Possible Anaplastic Large Cell Lymphoma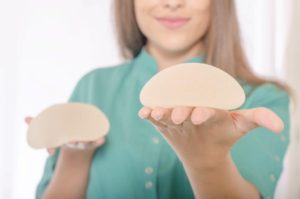 Back in 2011 the U.S. Food & Drug Administration (FDA) announced a possible link of breast implants to anaplastic large cell lymphoma (ALCL), which is a type of non-Hodgkin's lymphoma.  Since that time, the World Health Organization has come out and concurred with he findings and research and data has continued.  Women who have had breast implants run the risk of developing a rare T-cell lymphoma and it is thought that the breast implants with textured surfaces have had a higher occurrence of the problem than those with smooth surfaces.  Since there is still not definitive knowledge on this subject, medical providers are receiving recommendations to monitor their patients with breast implants with routine care and support with awareness of the risk that appears to still be rare at the present time.  It is also recommended that consumers do their research prior to making the decision to undergo breast implant surgery, and for those individuals who opt to have it, it is important to follow medical instructions to the letter on how to monitor breast implants and notice any changes.  It is vital at this point that all cases of ALCL be reported so that governing medical bodies, researchers, medical providers, and makers of breast implants can stay abreast of the risks and developments of problems. 
If you or a loved one has been diagnosed with a problem related to breast implants, or any medical device, drug, or other product, consult your medical provider and please contact  Inserra Kelley Sewell, Personal Injury Attorneys, to discuss your possible claim and entitlement to compensation for your damages.     
https://inserra.com/wp-content/uploads/2018/07/inserra-kelley-sewell-omaha-attorneys-logo-2-ssl.png
0
0
Mikala Harden
https://inserra.com/wp-content/uploads/2018/07/inserra-kelley-sewell-omaha-attorneys-logo-2-ssl.png
Mikala Harden
2017-03-29 10:17:33
2018-01-12 22:52:04
Breast Implants & Possible Anaplastic Large Cell Lymphoma