Ford Knew Focus, Fiesta Models Had Faulty Transmissions, Sold Them Anyway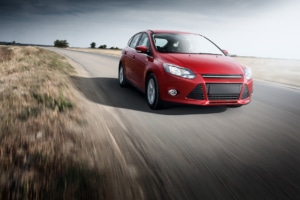 Ford knew they had problems with the dual-clutch transmission in their 2012-present Focus and 2010-present Fiesta sold in the past decade.  Ford was warned by engineers and lawyers to recall these vehicles and not sell anymore of them to the public due to potentially dangerous problems that have led to many reported injuries.
The gear boxes have many problems like sudden acceleration, sputtering and slipping into neutral at highway speeds.  Ford kept trying to find an inexpensive fix for the faulty transmissions in the Focus and Fiesta models for the past five years while complaints and costs piled up.  A South Carolina Man reported in 2017 that his 2011 Fiesta hesitated when the accelerator was pushed, leading to a collision that caused burns and a neck injury for his daughter.  A 2012 Fiesta owner in Florida said that in 2014 "while turning into a parking space at low speed, the car lurched forward, slamming into a brick wall…Major front-end damage totaling $6,127 in repairs and over $16,000 in hospital costs to myself."  Hundreds of drivers reported to the National Highway Traffic Safety Administration (NHTSA) that they feared for their lives as their cars sped up, stalled rolled backward or shook violently, often after having multiple repairs done at Ford dealerships.
Currently, Ford now faces a potential $4 billion in liability instead of a $35 million settlement negotiated in April of 2019 to resolve a class action lawsuit in Pasadena, California.
If you or a loved one have suffered injuries from driving a Ford Focus or Fiesta please call the experts at Inserra Kelley Sewell to see whether you might be entitled to compensation. 
https://inserra.com/wp-content/uploads/2018/07/inserra-kelley-sewell-omaha-attorneys-logo-2-ssl.png
0
0
Mikala Harden
https://inserra.com/wp-content/uploads/2018/07/inserra-kelley-sewell-omaha-attorneys-logo-2-ssl.png
Mikala Harden
2019-07-12 14:53:46
2020-06-23 08:14:07
Ford Knew Focus, Fiesta Models Had Faulty Transmissions, Sold Them Anyway