IKS's Living Safely Magazine – October 2020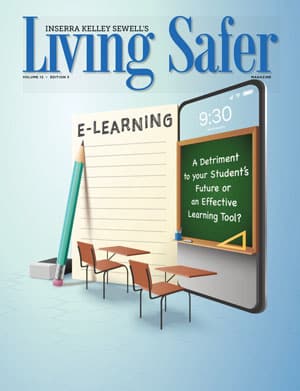 Our great team at INSERRA l KELLEY l SEWELL, Injury Attorneys is pleased to provide you with this copy of Living Safer. This publication is produced quarterly in collaboration with a growing community of respected legal professionals, industry experts and consumer advocates called Injury Board, all committed to improving everyone's quality of life by promoting safety and better health and wellness.
Our law firm is passionately devoted to protecting people and fighting for our clients' rights, whether it be handling serious injury and death cases or consumer class actions. We believe that an informed client is the best client, and that an informed public leads a better life.
To that end, this magazine promotes security, well-being and good health through articles and safety tips. We hope the information contained herein will help you and those close to you avoid injury, or give you guidance if injuries do occur, as well as give you ideas to leading a happier and healthy life. Our goal is to educate you about potentially hazardous products and conditions to help keep you and your family safe and healthy. As part of our firm's mission, we endeavor to prevent others from suffering tragic injuries by promoting safe practices and responsible product manufacturing.
If you have any legal questions or would like to speak with our firm, please visit us at www.inserra.com or call us at (800) 642-1242.
We wish you a wonderful and safe season.
https://inserra.com/wp-content/uploads/2018/07/inserra-kelley-sewell-omaha-attorneys-logo-2-ssl.png
0
0
gregc
https://inserra.com/wp-content/uploads/2018/07/inserra-kelley-sewell-omaha-attorneys-logo-2-ssl.png
gregc
2020-10-02 08:45:32
2021-11-16 11:20:20
IKS's Living Safely Magazine – October 2020