Johnson & Johnson Will Pay Millions for Talc – Ovarian Cancer Verdicts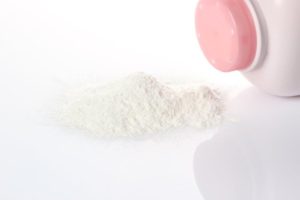 This firm has given the information and updates on talcum powder and its realized link to deadly ovarian cancer in women.  The latest news in the world of verdicts against talcum powder makers involves a verdict against Johnson & Johnson by a by a jury in the great state of Missouri to pay $110 million to a woman from Virginia who used Johnson & Johnson talc-based products for decades of her life and then was diagnosed with ovarian cancer.  There are lawsuits pending against Johnson & Johnson in about 2,400 lawsuits, but this Missouri verdict was the largest one to come down the pike yet.  Johnson & Johnson did not properly warn customers of its talc-based products that there were cancer risks with their use for feminine hygiene.  The lady from Virginia, Lois Slemp, is unfortunately having to undergo chemotherapy treatment at the time of this giant verdict, because the cancer has spread from her ovaries to her liver.  She began using Johnson & Johnson Baby Powder and Johnson & Johnson Shower to Shower Powder more than forty years prior to her 2012 ovarian cancer diagnosis.   
As we have stated in the past, research has found a startling connection between the use of talcum powder by women as intimate personal hygiene and a 24% higher chance of being stricken with ovarian cancer (Deadly female cancer), according to research doctors at Brigham and Women's Hospital in Boston, Massachusetts.   Others have made claims in lawsuits that the risk is even higher at 33% (Suit against talcum powder maker Johnson & Johnson).  Experts warn that particles from the powder can enter a woman's body and leading to inflammation.  Areas of inflammation are welcome homes for cancer cells to thrive.
As also stated in the past, it is recommended that the use of talc-based powders by reconsidered by females of all ages.  Be a well-informed consumer and ask your doctor about these specific findings if you are concerned your health could be affected.  If you or a loved one has already been diagnosed with ovarian cancer possibly linked to use of talc-based powder, do not hesitate to bring questions regarding your personal situation and possible claim to the caring legal experts at Inserra Kelley Sewell, where your health and safety is priority one. 
https://inserra.com/wp-content/uploads/2018/07/inserra-kelley-sewell-omaha-attorneys-logo-2-ssl.png
0
0
Mikala Harden
https://inserra.com/wp-content/uploads/2018/07/inserra-kelley-sewell-omaha-attorneys-logo-2-ssl.png
Mikala Harden
2017-05-12 15:00:48
2018-01-12 02:48:26
Johnson & Johnson Will Pay Millions for Talc – Ovarian Cancer Verdicts