Self-Driving Cars Could Be Putting You at Risk as Their Numbers—and Their Shortcomings—Continue to Grow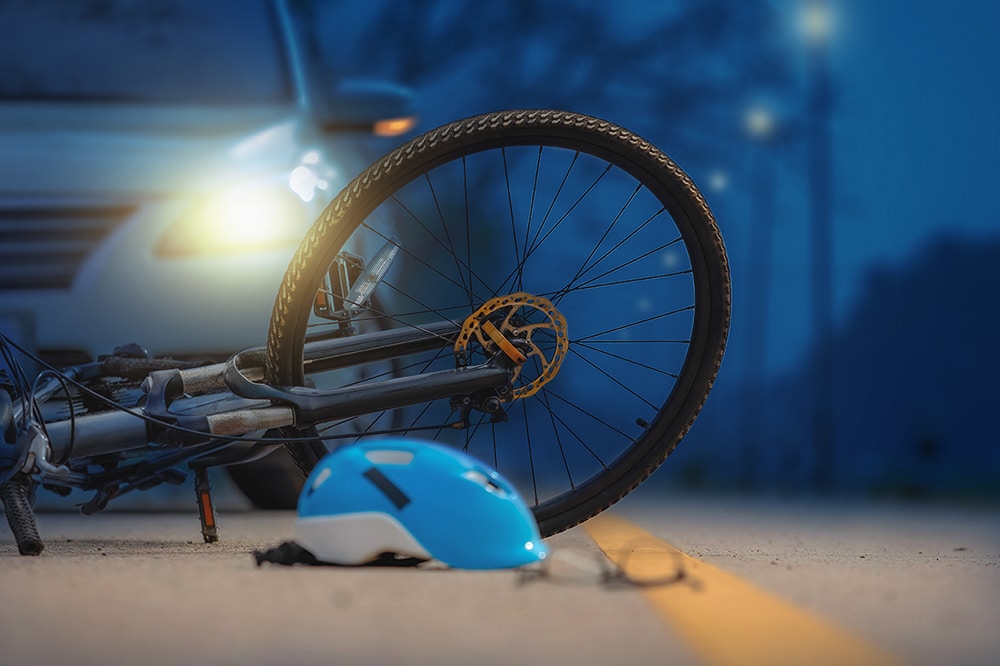 A self-driving Uber vehicle—with a human safety driver behind the wheel in case of emergency—struck and killed an Arizona woman on Sunday, March 18, 2018. The victim, identified as 49-year-old Elaine Herzberg, is the first known pedestrian fatality caused by an autonomous vehicle.
According to preliminary reports, the self-driving vehicle was traveling approximately 40 mph in a 35 mph zone. At the moment of impact, the vehicle was in autonomous mode and did not slow down prior to the collision. (Autonomous mode means that the vehicle was driving on its own at the time the crash occurred. A human safety driver sat behind the wheel as a precaution.) The unsuspecting pedestrian was walking along the crosswalk with her bicycle when she was struck by the self-driving Uber SUV. The human safety driver exhibited no signs of impairment following the tragic collision. The accident occurred at night (at approximately 10:00 PM) and no inclement weather was involved.
Herzberg's death is an ominous reminder that self-driving technology is still in its infancy. Meanwhile, state governments are grappling with how to best regulate robotic car testing while posing minimal risk to the public. However, the clock is clicking towards 2020 as driverless car related injuries, accidents, and fatalities continue to mount. 2020—it is the year purported to be the timeframe of large-scale deployment of self-driving vehicles on American roads.
Uber is not the only company experimenting with driverless technology. Google, Samsung, Volvo, Tesla, and BMW—just to name a few—are among a burgeoning list of tech companies and automakers that are exploring and actively testing driverless vehicles on the roads right now (particularly in states like Arizona and California where inclement weather is less of a concern and there are less regulatory hurdles to overcome). Earlier this March, Arizona Governor Doug Ducey revised an executive order allowing self-driving vehicles to drive on state roads without a safety test driver behind the wheel. California is poised to follow suit in April by also allowing companies to test vehicles on the road without a person in the driver's seat.
As companies, like Uber, race to create the safest and most advanced autopilot technology, vulnerable road users—such as pedestrians, cyclists, vehicle drivers and their passengers—are at risk of colliding with robotic vehicles that fall short of their expectation to adjust for the volatility, complexity, and unpredictability of the human driving experience. Can artificial intelligence really be taught—as human drivers are—to account for every possible instance in which human lives are at stake? Can such a safety automotive wonder ever really be entrusted to respond with the same speed and pragmatism that the human mind possesses?
While the answers to these questions are elusive, it is important to contemplate not just how your life—but the lives of your loved ones—could be jeopardized by a growing industry of self-operating vehicles that tech companies and automakers worldwide envision to assume control of the roads in mass numbers over the decades to come.
If you or someone you know has been injured by a self-driving vehicle, please do not hesitate to contact Inserra Kelley Sewell, Personal Injury Attorneys. Our compassionate and competent team of legal professionals are dedicated to providing you with answers about your potential claim. At Inserra Kelley Sewell, your health, safety, and peace of mind are the reason we do what we do. Let us help you and keep you driving safely as the list of potential road dangers becomes more daunting and driverless vehicles prepare to inherit the road in droves.
https://inserra.com/wp-content/uploads/2018/07/inserra-kelley-sewell-omaha-attorneys-logo-2-ssl.png
0
0
Mikala Harden
https://inserra.com/wp-content/uploads/2018/07/inserra-kelley-sewell-omaha-attorneys-logo-2-ssl.png
Mikala Harden
2018-03-26 11:23:17
2018-06-05 13:26:01
Self-Driving Cars Could Be Putting You at Risk as Their Numbers—and Their Shortcomings—Continue to Grow