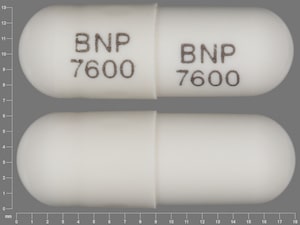 Elmiron Lawsuit
Elmiron (pentosan polysulfate sodium – PPS), is a medication prescribed to treat pain associated with the chronic bladder condition known as interstitial cystitis (IC). The drug has been prescribed for decades, but new studies are tying long-term Elmiron use to possible retinal damage, vision loss, and blindness. Patients who took Elmiron showed unusual changes to the center of the retina (the macula) which is responsible for clear, focused vision. Tens, if not hundreds of thousands of Americans who took Elmiron could be at risk of developing maculopathy, a disease that can cause permanent vision damage. If you took Elmiron to treat pain associated with IC and then developed vision problems, you may be eligible to participate in an Elmiron lawsuit. Contact the law office of Inserra | Kelley | Sewell in Omaha, NE and talk to our Elmiron vision loss lawyer to learn how you may be eligible for injury compensation.
Elmiron Vision Loss and Blindness Lawsuit
Patients who were prescribed Elmiron and developed maculopathy and vision problems are accusing Janssen Pharmaceuticals, the drug's manufacturer, of failing to warn the public about the risks of permanent vision damage, especially ocular toxicity. In 2019, American Academy of Ophthalmology researchers presented findings showing links between PPS use and vision-threatening eye conditions in the macula. If you were prescribed Elmiron and developed changes in your vision, you should contact ISK Attorneys because you could be eligible for a Elmiron lawsuit.
Elmiron Side Effects
Janssen Pharmaceuticals lists Elmiron side effects:
Headache
Rash
Upset stomach
Abnormal liver functions
dizziness
Hair loss
Diarrhea
Nausea
Blood in the stool
Bruising
Weight gain
Swelling
Janssen did not issue warnings about potential vision damage or loss. The American Academy of Ophthalmology report lists additional symptoms including:
Difficulty reading
Taking a long time to adjust to the dark
Difficulty seeing close objects
Dimming of vision
Paracentral scotoma, blurred vision (often centrally in the patient's field of vision)
Dark spots in center of vision
Straight lines appearing curved or squiggly
Muted, less vivid colors
Symptoms of Maculopathy
Maculopathy (macular degeneration) is often painless, and patients might have trouble detecting symptoms early on. Maculopathy symptoms you should check on include:
Image / Vision Distortion (objects appearing smaller or deformed)
A spot where patients are unable to see
Difficulty with adjusting to dark / dim lighting
Gradual loss of vision
Issues with focusing eyesight
Do I Qualify for an Elmiron Lawsuit?
ISK Attorneys are currently accepting Elmiron lawsuits. If you were prescribed Elmiron for at least two years and developed maculopathy symptoms, eye disorders, or other vision problems, you could qualify. Symptoms and injuries include, but are not limited to: maculopathy (macular degeneration), vision impairment or loss, unilateral or bilateral blindness, reduced nighttime and dark light vision, macular dystrophy, and retinopathy.
If you were prescribed Elmiron and developed any of these injuries, contact an Elmiron vision loss lawyer right away to discuss your legal options, including filing an Elmiron lawsuit.
Hiring an Elmiron Maculopathy Lawyer
Hiring an experienced bad drug lawyer is critical for earning full compensation for your damages and suffering. Inserra | Kelley | Sewell Attorneys has a nationwide team of experienced bad drug attorneys with a proven track records of success. We will work with you to hold Janssen Pharmaceuticals accountable and successfully pursue your drug injury lawsuit. ISK Attorneys offers free, no-obligation case consultations for all potential Elmiron vision loss and blindness lawsuit clients. Contact Craig Kelley today to learn more about potential Elmiron case and legal options.
References:
"More Evidence Linking Common Bladder Medication to a Vision-Threatening Eye Condition." American Academy of Ophthalmology, 11 Dec. 2019,
www.aao.org/newsroom/news-releases/detail/evidence-linking-bladder-medication-eye-condition
Robert Glatter, MD. "New Study Adds Concern That Medication To Treat Painful Bladder Condition Linked To Vision-Threatening Eye Condition." Forbes, Forbes Magazine, 18 Oct. 2019,
www.forbes.com/sites/robertglatter/2019/10/17/new-study-adds-concern-that-medication-to-treat-painful-bladder-condition-linked-to-vision-threatening-eye-condition/#76ce05541bf6
We work hard for our clients by listening to their needs, focusing on their health, and then fighting aggressively for the help they need. Below are testimonials from some of these great clients. Contact us to see how we can help you.
If you are looking for an attorney, don't make the same mistake I did. After a terrible experience with one of Omaha's largest firms, I soon realized why they have to continuously advertise on the radio and television. Inserra & Kelley's personal and hands-on approach is a much better way. Craig Kelley has handled several cases for my family and I, all of which I am convinced were handled fairly and appropriately. I would highly recommend Inserra & Kelley to anyone. Thank you, Craig Kelley.
I am very pleased with the way that the Inserra & Kelley law firm handled my case. You are a very good law firm.
I was treated as if I was someone very important. I felt as if they were very concerned about my well-being and wanted to do the very best for me. Inserra & Kelley, Attorneys at Law, work for you and will do all they can for you. You are important to them.
To Whom It May Concern,
I would like to express my complete satisfaction and offer a recommendation of the services of Inserra and Kelley Law Firm.
On Dec 10, 2010 I was involved in a motorcycle/motor vehicle accident. I enlisted the help of Craig Kelley almost immediately after the accident because he was recommended as a motorcycle accident specialist.
I was temporarily unable to leave my home due to my injuries but Mr. Kelley took time out of his personal schedule to visit me in my home to begin the preliminary paperwork to initiate litigation against the rental car company involved who denied responsibility for my accident.
At that time Mr. Kelley advised patience when litigating issues of this type. He gave me an overview of the process and expressed great confidence that his efforts would result in a favorable settlement.
He couldn't have been more correct on both counts; my case ultimately lasted two years but the patience Mr. Kelley advised resulted in the settlement he predicted the very first day we met.
At all times during this two year period Mr. Kelley was responsive, straightforward, and accessible. All the while being aggressive with at-fault party's insurance carrier. He went out of his way to achieve his utmost for my wife and I, for which we are very grateful. Inserra and Kelley processed all of my medical bills to correct insurance companies.
I no longer live in Nebraska and hope to never need the services of a personal injury law firm again. But if I did, I would without hesitation seek out Inserra and Kelley and Mr. Craig Kelley himself.
Thank you for your assistance on handling my claim. I was satisfied with the settlement and with the way you and your office handled this matter.
Just wanted to say thank you all so much for everything you've done related to my case. I feel fortunate to have learned about your firm and that you took my case. You believed in helping me and I'm grateful. The experience of my injury and recovery was difficult, but knowing I had great legal support behind me made a difference. So, thank you all so much!!
When I was first injured on the job at Union Pacific, I called into the yard office for Workers' Comp paperwork to give to my doctor. That's how little I knew about the FELA law and settlement process. Over the several years of my case, I leaned heavily on John Inserra and his staff for support and counsel. In every instance, John and his staff honored each point of their "pledge", while totally excelling at the "attorney/client communication throughout the claims process" part. Every phone call and communication was attended to with old-fashioned, genuine concern. After I received my settlement, John said "I think you're better off now," and I agreed. I love my house that I bought. I will refer anyone in need of an attorney to John Inserra. An added plus . . . John was always willing to listen to my "lawyer jokes!"
I have had several cases with Inserra Law. All cases have been handled promptly, fairly and professionally. I never had to worry about not receiving proper follow up with my medical needs. Craig Kelley always took care of whatever was needed in order to receive the care and compensation required. I have referred several clients and will continue to refer clients to this firm.
I am very pleased with the way John Inserra took care of my case. From the first time we met, I knew I had chosen a very trustworthy firm. It is always a pleasure to know when I have a question; I can always get a fast, knowledgeable answer. John is very good about explaining everything in "common terms" and is very good about handling things in a professional manner. Inserra & Kelley will always be my number one recommendation.
I was so pleased to have chosen Craig Kelley as my legal counsel. The professionalism of Mr. Kelley and his staff made me feel comfortable and secure in knowing he would do all that was legally necessary to achieve a positive outcome. Through his diligence and hard work, my case was successful. Not only did I have outstanding representation; but I also gained a friend.
My personal injury case was handled in a very professional and courteous manner. The settlement that was done outside of court was very substantial and quite satisfactory. I would highly recommend the Inserra law offices. They did a fantastic job for me.
I am very satisfied the way you and your staff handled my claims, especially all the time you put into it. I most certainly will refer you to friends of mine if they need a very reputable and dependable law firm as yours. I know there is no better law firm than yours.
I have always found the Inserra Law Firm to be quick and responsive to my questions and needs as they would arise regarding personal injury. I always felt John Inserra's council was professional and accurate for my needs. Paralegal, Randy Mendlik, was very helpful on several occasions. One appreciates a law firm showing personal concern for their clients.
John and staff are great to work with. They were always there to answer any and all questions that arose.
I was very pleased with the services of Inserra Law Offices. They were very professional. I received a great in-service settlement. I was also pleased with investigator, Jim Webster, as he was always in touch with me to see how I was before and after my surgery. The Firm worked hard for me and I would recommend their services to anyone!
I am thoroughly pleased with everyone at Inserra Law Firm. They won both cases that I had with them, including one appeal. I don't think anyone could have done better!
The Inserra Law Firm is a very professional, genuinely concerned firm that I would recommend without hesitation to anyone! I would use their services again, if needed, with no reservation whatsoever.
Inserra Law Offices has acted as my legal counsel on several occasions. Each time they represented me I was very pleased with their work. I look forward to a continuing business relationship and friendship with Inserra Law Offices.
Inserra & Kelley was like a God-send to us!
We would like to take the time to send my thanks to Inserra & Kelley for their help with the motor vehicle accident we had upon our arrival in Omaha in 2010.
Not knowing a soul here, your office was a God-send to us. You helped us get our vehicle repaired and after analyzing our insurance coverage, you helped us find the proper medical help for our injuries.
Craig was a sympathetic and compassionate attorney. He shielded us from harassing calls from the insurance companies that allowed us to focus on our recovery from our injuries.
Inserra & Kelley utilizes a specialized team approach, which meant at every step of our case, we had an expert to guide us. It is with great satisfaction that I will gladly refer your firm to anyone.
Inserra & Kelley doesn't treat you as just another client. Even though you don't see most of what they do, you know they are working hard to do what's best for you. Thanks again for all of your help.
In January 2007, while walking through a parking lot, I was hit by a motor vehicle. I sustained a tibia plateau fracture, which caused me much pain and suffering. It altered my life in ways I never thought possible!
Eighteen months later, after two failed surgeries, I found Craig Kelley of Inserra and Kelley Law Firm online. Prior to contacting Craig, I had consulted with two other attorneys that were neither helpful nor encouraging.
Mr. Kelley was very knowledgeable about my injury and future medical treatment that I would need. He and his staff were always very professional and responsive to my needs, returning my calls the same day, two at the most. Craig is very aggressive and a real go-getter. He took the time and was dedicated; seeing my case through. We reached a settlement with my insurance company beyond my expectations, without going to court.
I am very grateful to Craig and his friendly professional staff for supporting and helping me through a very difficult time in my life. I would highly recommend Craig Kelley and Inserra Kelley Firm to someone with a personal injury without hesitation. If the occasion would arise that I would need legal representation in the future, I know that Craig would be there for me.