Lawsuit Against Monsanto Finds Verdict for Terminally Ill Man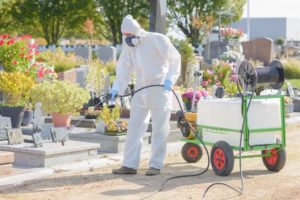 In what is a heartbreaking story, Monsanto, the agricultural manufacturing giant of Roundup products, has lost its fight in a lawsuit against a terminally ill man.  The verdict against Monsanto is for $289 million dollars, but comes a little late for the former school groundskeeper, nearing death due to non-Hodgkin's lymphoma. The plaintiff sued Monsanto after what started out as a bad rash turned out to be the deadly disease.  His legal team convinced the jury that weed killer, Roundup's herbicide likely caused the disease after Monsanto failed to warn about the risks this product posed to the health of the consumer. A San Francisco jury determined that Monsanto was aware it was producing a product dangerous to the public and recklessly ignored the need to warn consumers.  The victim is not the only terminally ill patient with a case against Monsanto, but it could be the bellwether of what the agricultural giant will see in its future since there are hundreds of cancer patients who also have cases against the company.
This case brought out secret documents Monsanto was hiding within its organization that made it clear the company has known for decades that Roundup could cause cancer with its glyphosate-based herbicides.  Monsanto will appeal the verdict and company spokespeople contend they will continue to defend their product as a safe, useful product for farmers and others.
Be a well-informed consumer and ask your doctor about whether you could be affected by a Monsanto product or other dangerous product.  Do not hesitate to bring questions regarding your personal situation and possible claim to the caring legal experts at Inserra Kelley Sewell, where your health and safety is priority one.  
https://inserra.com/wp-content/uploads/2018/07/inserra-kelley-sewell-omaha-attorneys-logo-2-ssl.png
0
0
Mikala Harden
https://inserra.com/wp-content/uploads/2018/07/inserra-kelley-sewell-omaha-attorneys-logo-2-ssl.png
Mikala Harden
2018-08-14 12:47:33
2023-01-04 07:33:13
Lawsuit Against Monsanto Finds Verdict for Terminally Ill Man