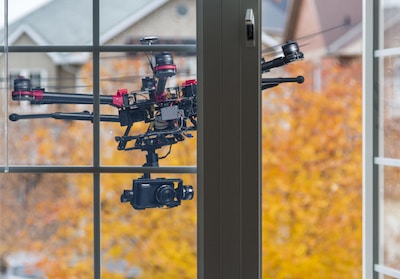 More Drones Sparking Privacy, Safety Concerns – Newsletter September 2020
Fall Has Us Hoping for Better Days Ahead
To say 2020 has been a challenge for all of us is certainly an understatement. But as we turn the page on Labor Day 2020, we look ahead with hope that better days are ahead for all Americans. Perhaps it's the crisp air and shorter days of fall that put us in mind of new beginnings and firm resolve. Whatever it is, our sincere hope is that all of you are finding a way to take care of yourself and your families amidst the challenges we now face. Know that we are here for you and will continue our work to protect your rights. Finally, thank you for your past support and putting your trust in us.
Back in the day (last year) when there were still live sporting events, outdoor concerts, community celebrations or just about anything else that drew a crowd, you could count on a blinking drone hovering overhead to capture all the action. Since approval for commercial use 14 years ago, the number of registered drones has taken off and is projected to fly even higher in the coming years. Along with all the benefits drone technology offers for the future, you should know that the flight plan also includes a growing number of safety and privacy issues.
BY THE NUMBERS
990,000
The Federal Aviation Administration (FAA) estimates that almost one million recreational drones are currently in use in the U.S.
VIDEO
Knock, Knock! It's Your Drone Delivery!
Amazon has recently been granted permission by the FAA to operate a fleet of delivery drones.
REGISTER YOUR DRONE
All drone pilots, recreational or commercial, must register their drone prior to use.
https://inserra.com/wp-content/uploads/2020/09/HoveringDroneSM.jpeg
279
400
gregc
https://inserra.com/wp-content/uploads/2018/07/inserra-kelley-sewell-omaha-attorneys-logo-2-ssl.png
gregc
2020-09-14 10:29:20
2020-09-14 10:29:20
More Drones Sparking Privacy, Safety Concerns – Newsletter September 2020