3T Heater-Cooler Infection Operating Room Machine Infection Lawsuits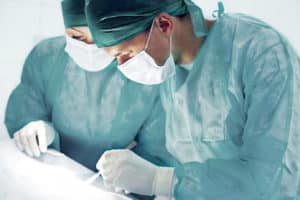 In recent years, the 3T Heater-Cooler Unit ("3T HCU") is an operating room machine used in open-heart, lung and liver transplant surgeries to heat and cool blood during surgery.  On October 13, 2016, the Food and Drug Administration (FDA) released a safety communication warning that open-heart and lung surgeries where a 3T HCU was used had been linked to Nontuberculous Mycobacteria (NTM), infections, including Mycobacterium Chimaera (M. Chimaera) and Mycobacterium Abcessus (M. Abcessus) infections.  These dangerous infections can take years to manifest and are resistant to antibiotics and can causes serious illness and death. There are documented cases of NTM Lawsuits, one in Iowa that a widow sued for damages claiming that a Sorin heater-cooler manufactured prior to 2014 was used on her husband in open heart surgery. Her husband was not diagnosed with NTM until two years after his surgery.  There have been at least 21 reported cases in the United States, resulting in six deaths.
If you or a loved one suffered from and an infection from a 3T Heater-Cooler, please call the experts at Inserra Kelley Sewell to see whether you might be entitled to compensation.  
https://inserra.com/wp-content/uploads/2018/07/inserra-kelley-sewell-omaha-attorneys-logo-2-ssl.png
0
0
Mikala Harden
https://inserra.com/wp-content/uploads/2018/07/inserra-kelley-sewell-omaha-attorneys-logo-2-ssl.png
Mikala Harden
2019-01-23 09:19:27
2019-01-23 09:19:27
3T Heater-Cooler Infection Operating Room Machine Infection Lawsuits