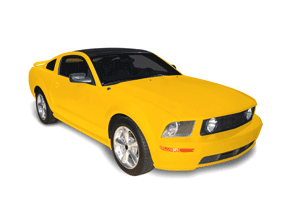 Ford Motor Company has issued recalls of around 2.4 million of their vehicles after the U.S. National Highway Traffic Safety Administration held their feet to the fire.  They have been having issues with door latches that are prone to opening while the vehicle is in motion, or not shutting at all, which can lead to accidents and injuries.   
Ford has recalled quite a list of its vehicles, including the 2012 to 2015 Ford Focus, the 2013 to 2015 Ford Escape and C-MAX, the 2015 Ford Mustang and Lincoln MKC, and the 2014 to 2016 Ford Transit Connect.  If Ford has not yet informed you that your vehicle is in the recall, and you think it might be, you can go to their website at www.ford.com and go to Safety Recalls to enter your vehicle identification number.  Ford is fixing the defect free of charge for those impacted.  The company has experienced problems with their latches for a couple of years and a good chunk of their profits, so hopefully the company will put serious work into future safety standards with future vehicles.
  We urge vehicle owners who may possibly own any of the recalled Ford vehicles to immediately make contact with the given phone numbers so as not to place yourselves and your loved ones at risk. If you or a loved one has been injured or worse due to an auto defect, do not hesitate to contact the professionals at Inserra Kelley Sewell to see if you may be entitled to compensation. 
https://inserra.com/wp-content/uploads/2018/07/inserra-kelley-sewell-omaha-attorneys-logo-2-ssl.png
0
0
admin
https://inserra.com/wp-content/uploads/2018/07/inserra-kelley-sewell-omaha-attorneys-logo-2-ssl.png
admin
2016-09-25 20:03:13
2018-01-17 22:54:37
Ford Door Latch Recall