GM Ignition Switches could deactivate frontal airbags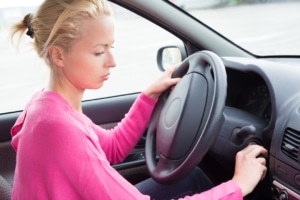 General Motors cars, trucks and SUVs manufactured from 2000 until 2012 have a dangerous and deadly defect in their airbag system that can prevent the front airbags from deploying in certain frontal impacts. During this timeframe, General Motors installed a time limit calibration in the airbag system that depowers the frontal airbags after 45 milliseconds into a collision.
Frontal airbags are needed in collisions between 18 to 24 miles an hour. Despite knowing about the defect GM did nothing to fix the fatal flaw that has caused thousands of crashes and killed at least 125 people.
On February 6, 2014, GM recalled about 800,000 of its small cars with faulty ignition switches. The company continued to recall more of its cars over the next several months, resulting in nearly 30 million cars recalled worldwide.
In April 2016, GM reached a confidential settlement with a Pittsburgh-based law firm in a wrongful death lawsuit filed on behalf of James E. Yingling, III. He was killed in a one car crash and days before his widow, Nadia Yingling was to go to trial on behalf of her deceased husband, GM offered a closed-door settlement to her which her attorney, Victor Pribanic found acceptable.
If you currently drive a GM vehicle, please visit the safercar.gov for information about the GM ignition switch recall.
If you or a loved one has been injured in an accident involving a GM vehicle with a defective ignition switch, please call the experts at Inserra Kelley Sewell to see whether you might be entitled to compensation.
https://inserra.com/wp-content/uploads/2018/07/inserra-kelley-sewell-omaha-attorneys-logo-2-ssl.png
0
0
Mikala Harden
https://inserra.com/wp-content/uploads/2018/07/inserra-kelley-sewell-omaha-attorneys-logo-2-ssl.png
Mikala Harden
2019-02-18 08:56:17
2019-02-18 08:56:17
GM Ignition Switches could deactivate frontal airbags