Vuse Brand of E-Cigarettes: Power Units Being Recalled Due to Dangerous Fire Risk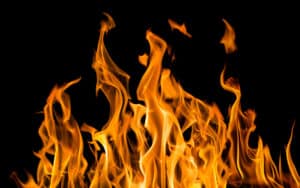 R.J. Reynolds Co. has issued a massive safety recall of approximately 2.6 million power units for its brand of Vuse Vibe electronic cigarettes.
The nationwide recall was released last week following numerous consumer reports that battery malfunction was causing power units to overheat, posing a potentially injurious fire risk.
While no injuries have yet to be reported, R.J. Reynolds Co. has recommended that owners of the Vuse Brand of electronic cigarettes discontinue use of the product and (furthermore) that users refrain from charging the power units.
If you or someone you know has been injured by a Vuse e-cigarette power unit malfunction, please do not hesitate to contact Inserra Kelley Sewell, Personal Injury Attorneys. Our compassionate and competent team of legal professionals are dedicated to providing you with answers about your potential claim.
https://inserra.com/wp-content/uploads/2018/07/inserra-kelley-sewell-omaha-attorneys-logo-2-ssl.png
0
0
Mikala Harden
https://inserra.com/wp-content/uploads/2018/07/inserra-kelley-sewell-omaha-attorneys-logo-2-ssl.png
Mikala Harden
2018-04-20 13:21:04
2018-06-05 13:27:04
Vuse Brand of E-Cigarettes: Power Units Being Recalled Due to Dangerous Fire Risk