Contaminated Devices by LivaNova (fka Sorin) Dangerous for Heart Surgery Patients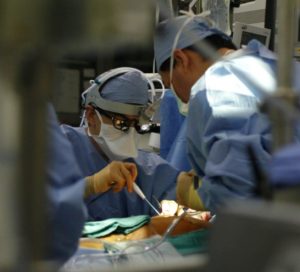 The Centers for Disease Control and Prevention (CDC) and U.S. Food and Drug Administration (FDA) have put out warnings about contaminated devices used in open heart surgery made with LivaNova PLC (formerly Sorin Group Deutschland GmbH).  The device is a the 3T heater-cooler devices that are used during open heart surgeries for keeping the blood circulating and the organs at set temperatures while the patient is undergoing cardiothoracic surgery.  The devices have been found to cause infections that can be dangerous and even deadly, so patients who have undergone open heart surgery are warned to look for symptoms of infection.  These include symptoms such as fever, fatigue, muscular aching, weight loss, and night sweats. 
It is vital for patients to be evaluated immediately if they fit the categories of cardiothoracic surgery patients and have experienced any of the above symptoms.  Medical providers should be contacted so that evaluation and necessary interventions can begin right away.  The CDC and FDA both made initial announcements regarding the 3T heater-coolers back in 2015 and since then have been able to make matches to bacteria from the devices to bacteria found in actual patients.  The bacteria are Mycobacterium chimaera, which come from the nontuberculous mycobacterium (NTM) species found in soil and water at times.  When it is contacted in the environment, it does not often cause sickness in humans, but when the bacterium is introduced in the surgical environment, it can cause infections that can be missed or difficult to treat.  The bacterium grow very slowly, so cultures are required and it can be months before an infection is confirmed or ruled out.  Therefore, it is important to reiterate that the medical provider should be contacted at the first hints or signs of infection, since the old adage is often true that it is better to be safe than sorry. 
If you or a loved one has experienced problems with an infection from a 3T heater-cooler device being used during cardiothoracic surgery, or any medical device, drug, or other product, consult your medical provider and please contact  Inserra Kelley Sewell, Personal Injury Attorneys to discuss your possible claim and entitlement to compensation for your damages.     
https://inserra.com/wp-content/uploads/2018/07/inserra-kelley-sewell-omaha-attorneys-logo-2-ssl.png
0
0
Mikala Harden
https://inserra.com/wp-content/uploads/2018/07/inserra-kelley-sewell-omaha-attorneys-logo-2-ssl.png
Mikala Harden
2017-05-12 14:57:54
2018-01-12 02:50:27
Contaminated Devices by LivaNova (fka Sorin) Dangerous for Heart Surgery Patients